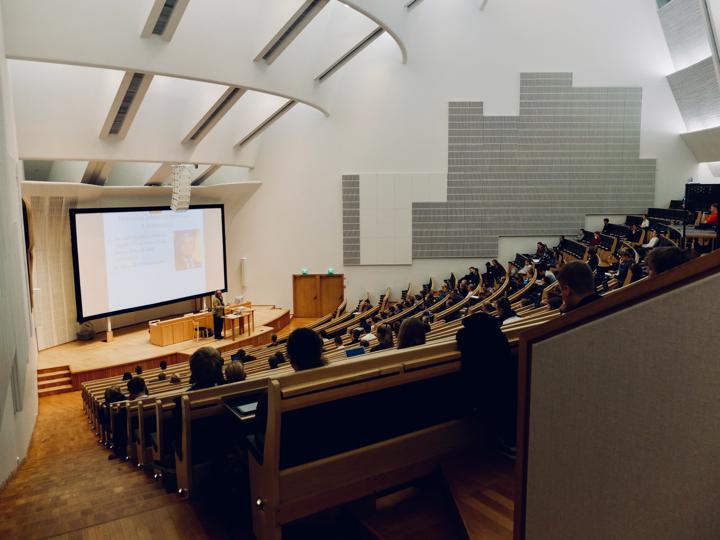 by Dustin - a recent college graduate from the University of California San Diego
This is part of a series of guest posts by students and recent college graduates
---
Finding my way as a student
Before becoming a tutor, I struggled in college. I had a hard time keeping up with assignments and following what was going on in lecture. If I didn't understand something, the materials kept moving forward, and I fell farther behind. This experience was especially true in Calculus. It was rough. It had been a long time since I had taken a math class, and I had to remember some basic math concepts before even understanding the Calculus part.
I ended up failing the course. I retook it with the same professor because his class was the only one that fit my schedule. Since I had already taken it with him, I thought I would keep up with his teaching style and content. It turns out I was wrong because I failed again. I couldn't understand why I didn't "get it." When I went to office hours to see what I could do to catch up and improve my grade, he pointed out that I was behind on my assignments and wasn't keeping up with my weekly homework journal. He said I didn't need to take Calculus and should consider taking Stats instead, but I couldn't give up. I couldn't accept that I wasn't capable of passing this class, and I now had two 'F's on my transcript that I needed to resolve.
I also spent time learning how to be a better student and succeed in my classes
Ultimately, I realized something more foundational - I needed to become a better student. I researched study skills and how to succeed in school. I came across Carol Dweck's book "Mindset" and became intrigued. After more research, I bought the book and read it as fast as possible. It honestly changed my life. I believed that having a growth mindset could help me do better.
I did more research on study skills and spent my summer putting in dozens of hours becoming familiar with math concepts so that when I retook Calculus, I would be ready. I also spent time learning how to be a better student and succeed in my classes.
By this point, I had failed Calculus twice! To take it a third time, I had to petition the head of the Math department. It was terrifying. I had to explain why I thought I should be allowed to take Calculus a third time. The department chair asked me if I had done anything to improve my study skills and was committed to keeping up with a plan to succeed in my classes. Luckily, I had prepared myself to say yes to this question. She approved my petition, and I could enroll in Calculus again. I passed Calculus and completed Calculus 2 and 3 and Differential Equations. Looking back I realized that what I first needed was the belief that I could learn. I needed a growth mindset!
Becoming a tutor
I wanted to pay it forward, so I started tutoring Math and English for two years at my college's tutoring center. I have worked with students from different backgrounds and study skills. Many don't know where to start when having trouble in classes, while others have had a lot of academic support throughout their school careers.
I became a tutor because I was looking for a job on campus, but after doing it for a while, I observed so many other students having a difficult time. When I was struggling with my own classes, it felt like everyone else was getting it and I was the only one struggling. I also realized that many students thought tutors were just good at school. I would be helping a student through an assignment, and they would make a comment like, "you could probably do this super easily" or "I bet you never struggled with this."
I realized that this is what I thought too before becoming a tutor. That's part of why I didn't want to go to a tutor. I didn't want someone who didn't understand the feeling of struggling in a class and failing to tell me what I should do. So I made it a goal to share my academic story with people that I tutored. I wanted them to know that I had been there and that they could do it too.
Some students come to tutoring early in the term to set up weekly appointments to stay on top of their studies, and others come late in the semester desperate for help salvaging their grades. Sometimes a tutor can help them correct their study habits and rescue sinking test scores, but it may take longer to help students change their school mindset.
Students have different rationale for doing well in school or even being in school. Some of them have the motivation and skills to do well in school and face the challenges that come their way, but others need help and can feel defeated by classes they don't want to take or don't see as necessary.
Testing the Cartemo app
I had the opportunity to beta test Cartemo (formerly StudyBot) over multiple iterations. When I first applied to be a beta tester, what intrigued me was the idea of a conversational app that helps students develop study skills based on learning science. The same skills that helped me improve and those of the students I tutored could be widely available to students who may not have had them before. The chat function is enjoyable and easy to use. The explanations are conversational and engaging, and the use of memes adds a playful twist to academic coaching. Students can also choose responses to questions that aren't just blind agreement. The experience meets them where they are at and responds accordingly.
When students first open the app, they are guided through a chat session with Cartemo, introducing them to the experience. The primary interaction is the daily check-in. Depending on the check-in day, Cartemo may present a concept that students can use to improve their skills or have a follow-up conversation about taking action related to the lesson. Cartemo will give examples to illustrate the concept and have small knowledge checks to make the user think about the concepts and gauge how much they understand the concept. If not, Cartemo might add an extra example or explanation to help solidify the point. Cartemo might also give you a small task to do each day and encourage you to share a victory for the social tab to help motivate other studiers.
For example, my check-ins during testing were about the growth mindset. One of my daily tasks was a short phrase to say that helped remind me to have a growth mindset, but if you are working on time management, it might remind you to put things in your planner. Other sessions will help students improve time management, knowing where and how to seek additional help on campus, or note-taking. In addition to the daily check-in, there are other chat sessions that students can have with Cartemo and it also has a to-do list to help students stay on track and a social section to help students share their victories and stay motivated. As part of my beta experience, I went through the process of getting help to get unstuck on working on an essay.
Student interest in tutoring
As a tutor and peer mentor, I noticed some common patterns among students seeking tutoring. High achievers got tutoring early in the semester to get the best grade they could. Conversely, others were desperate not to fail a class late in the semester and try to salvage their grade. Another set didn't need the help and was there because they were required to or were getting course credit for logging tutoring hours. Finally, I occasionally had students who knew they needed help and wanted to succeed, so they set up tutoring early in the semester and showed up for a couple of weeks but didn't have the time management skills or study skills to keep appearing.
These are just the students who showed up. There are a lot of students who could benefit from tutoring or academic coaching but don't make it happen for various reasons. If a student doesn't think they can improve their skills in a subject or "just aren't good at it," then tutoring wouldn't make a difference. They may be doing well enough in school and have a lot of commitments and just don't make time for it. When I struggled in my classes, I didn't go to tutoring. When I did seek help from the professor, it was too late. I didn't go to tutoring until after I was a tutor myself when I had already changed my mindset about learning.
Maybe some students are scared or don't want to feel judged. Perhaps they don't want to be told they need to work harder. Or they just don't want to put in the effort. Sometimes students don't even know what to do when they are struggling. This is where Cartemo could come in. Students who may not go around campus seeking out tutoring help might be willing to open an app to help get them unstuck. Using Cartemo might help them get to a point where they see the need for tutoring and are open to making an appointment.
Limitations of tutoring
There are also those students who attend tutoring sessions that just need more support throughout the week. When I tutored, we had two types of appointments.
First, drop-ins were limited to 15 minutes and were first-come-first-served. These meetings were for students who needed emergency help on a problem
 Alternatively, most tutoring sessions were weekly appointments that lasted a half-hour and were scheduled well in advance. The challenge was that there were only so many things that we could go over in that half-hour. Usually, it was an assignment or a test that required immediate attention. While we were trained as tutors to help students learn time management and study skills, urgent matters frequently trumped these longer-term development topics. Furthermore, I would end the session after our limited time and only get to see them a week later only to focus on new urgent manners. Unfortunately, there were instances when a student would seem confident about our discussion in a session but afterward would still feel lost and unsure of what to do.
How an academic coaching chatbot may help
Tutoring, peer mentoring, advising, and office hours are critical resources for academic success. But that doesn't mean there isn't room for more. Time and energy are limited to students as well as staff at college. An academic coaching app like Cartemo isn't designed to try to replace those relationships-but can provide an extra tool for students navigating their university experience. For those students who may not be ready to sign up for tutoring, an app would also help them strengthen the skills necessary for their education.
For those students who take advantage of tutoring and other academic success resources, an academic coaching chatbot can assist them throughout the week between tutoring sessions or office hours. Sometimes help on campus isn't immediately available, while an app is. For example, the Cartemo app could supplement a school's academic support services and allow students to get some assistance between appointments.
An academic coaching app like Cartemo isn't designed to try to replace those relationships-but can provide an extra tool for students navigating their university experience
Students would sometimes come to tutoring and not have worked on any of the things we talked about, or they wouldn't come prepared for the session. It would have been great as a tutor to have students use an app like this to help them stay on top of their studies and be prepared for tutoring sessions, making the limited time more effective.
Tutoring is a great resource. I loved helping other students understand complex concepts and have victories in their classes. When facing something I didn't know, I also appreciated help from others. But there are still more opportunities to help students succeed in school, including new technology applications, and I am optimistic about what a tool like Cartemo can do to help students who don't know where to turn or those who need an extra resource.
---
Guest writers were compensated for sharing their experience. Cartemo was originally used under the name StudyBot and this post has been updated to reflect the new name.